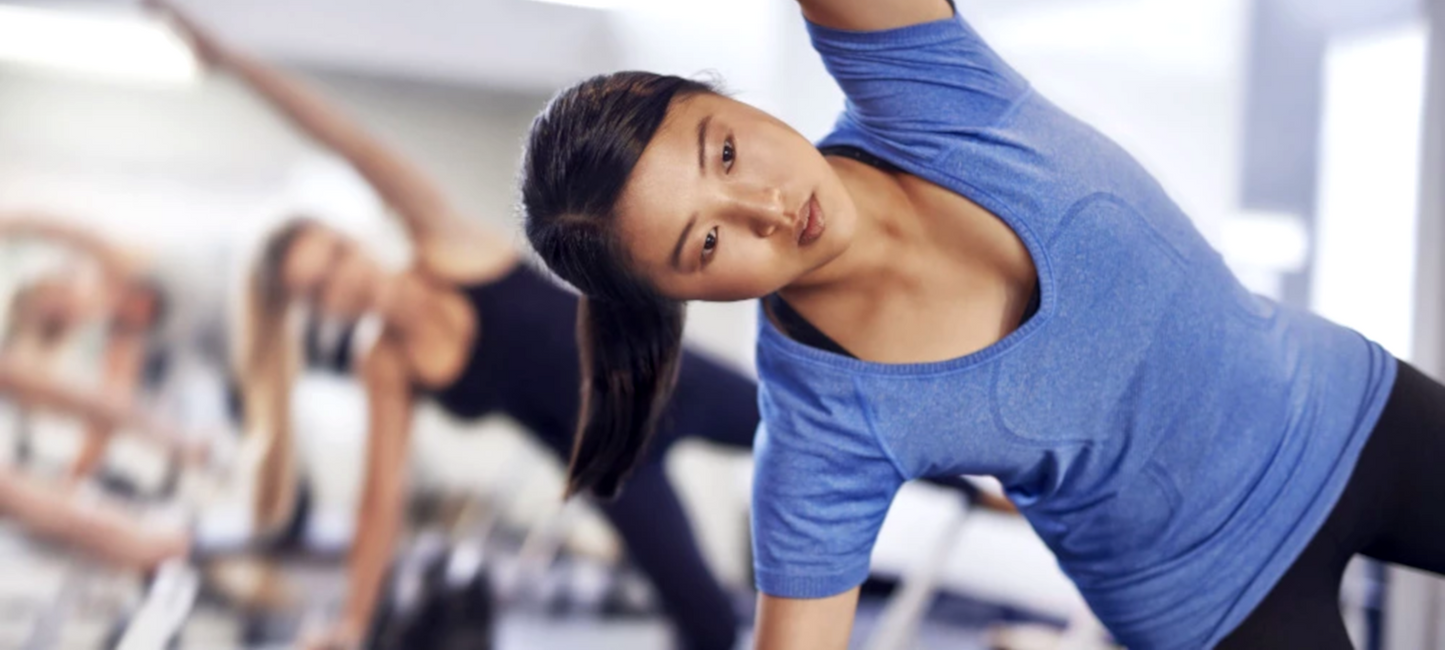 Summer's here - Let's move with vigour and use our bodies!
Summer is time to build your physical strength with vigorous workouts! Our Pilates classes are designed to maximise functional fitness; our summer workouts use exercises that build strength and free motion - and include a variety of free movements that make our bodies feel great!
Workouts with energy: Build a stronger body & feel incredible!
Summer is the best time to workout with intention and enthusiasm - with longer daylight we have more time awake, and the energy to build physical strength and enjoy our vitality!
We've earned it! This state of energised physicality is part of the natural cycle of the seasons - and a result of all the energy conservation you did in winter and the extension you did in spring. This is your time to blossom. With fantastic nutrient-dense foods in season and long sunnier days, our bodies are perfectly poised to make the most of the summer season.
During our summer workouts we will use exercises that strengthen the whole body and a variety of free motion movements that make our bodies feel great! Our Pilates classes are designed to maximise functional fitness and performing these exercises correctly will limit wear and tear, stabilise your hormones, and build strength and mobility in the right places - freeing up more energy for you! Each season we perform the exercises that build and strengthen the organs you need to be functioning at their best at that time of year.
Summer is the season to be motivated, get vigorous with your workouts - and enjoy great health and looking radiant.
Summer Pilates - workouts with enthusiasm
To change your body (get rid of weight, get stronger, rehabilitate an injury, improve posture, feel better, etc) you need to make changes. And we know if you take a moment to remember last summer, you will recognise how much you have achieved in the year! Just look at you! You deserve to feel truly enthusiastic about everything you have achieved, and are on track to achieve.
"If you are persistent you will get it, if you are consistent you will keep it."
Suna fitness is designed to create challenges, and the more challenging your changes are, the faster you will see change happening in your body. Making change is all about getting out of your comfort zone, and it will feel difficult each time you add intensity or try a more challenging variation. 
Think of your progress as a series of steps... for a moment Pilates will feel really challenging, then you will adapt and reach a state of strength and confidence that makes it feel simple and easily attainable... and then you will be challenged again.
Take a moment to recognise how far you have come, and envisage where you want to be next summer!
We've got your back. And everything else!
You can feel secure that you won't push yourself too hard (or not far enough) because we limit our class sizes, and our instructors are always looking to monitor what level you are working at, and that you are working correctly.
Training the RIGHT way is harder. It means always working in your correct posture, strengthening your weaker areas, being vigorous, and making every movement good.
This is slightly different for each person which is why we have only 9 people in our Reformer Pilates SunaForm classes and only 20 in SunaFit classes. Our Pilates Instructors focus on YOUR individual needs, and help you exercise at the right level for where you are at now.
Each month we work through a process of evolution in our Suna Pilates classes, introducing new exercises, improving posture and stability, and building the intensity of the exercises. As your body becomes stronger, we add more complexity to each exercise. Some exercises have 50 variations, so you can be confident we can find the perfect one for you.
Celebrate your wellbeing & physical fitness
Change the way you speak and think about your body to change your body. See Susie's Six Strategies for Self-Love. At Suna Pilates, exercise is designed to be a celebration of what your body can do, not a punishment! 
Stay on goal this summer
Make a commitment to yourself to stay fit and focused this summer. Christmas doesn't need to take over your life and smash your good intentions! Maybe you decide to be realistic and commit to one Pilates workout a week, or an online workout if you're at the bach (lucky you, Pilates with a view!). You don't have to do 100% or give up! One Pilates class a week is 100% better than no Pilates workout!