Here's what our wonderful clients say about Suna Pilates Classes, our Online Workouts, Personal Training and Instructor Training courses!

"I need to say that Suna Pilates has dramatically changed my health for the good. Not only am I stronger, which was a goal, my asthma for the past 2 winters has markedly improved, i.e I haven't required any extra medications for the past 2 years! I am really grateful to have discovered Suna after trying several other Pilates companies - Suna is far and above the others."
- Amanda Roberts

Caitlin Ryan, Olympic Rower
"I have had a lot of injuries in the past but Suna Pilates has helped with stability and injury prevention. For me functional fitness is crucial and I feel the trainers at Suna have catered to my needs well. I believe Suna has helped me to become a better athlete, both mentally and physically!"
 

"I have been attending Suna for over a year after snapping my Achilles and a recommendation from my Physio. Suna truly sped up my recovery and strengthened my body enormously. I was able to be back playing competitive tennis much sooner than I expected and I have had no further injuries since. Thank you Suna."
- Tania

"Suna Pilates is the perfect combination of the ultimate body workout and escape from daily stresses. Always a friendly place to walk into, with highly skilled instructors ready to ensure you are completing the movements to optimise your workout. I often arrive feeling stressed or rushed and leave feeling warm and full of endorphins. It is hands down, THE BEST way to look better faster, and feel amazing always."

"Life changing! Apart from walking, I've always avoided exercise and as for the gym - hated it. I've had neck and back issues my entire adult life and in the past, exercise has always led to flair ups and pain. I hate to think what I've spent on physios, chiropractors and osteopaths. From the first session at Suna, I was so pleasantly surprised. Each instructor is constantly monitoring posture to ensure every movement is done correctly. The exercises are challenging but I can honestly say I love it and all the staff are so personable, so knowledgeable and they adapt exercises for me that don't exacerbate my injuries. I go three days a week and I can definitely see and feel the positive changes to my body. I've been back to the osteo just once since I started about 6 months ago. They also offer kinesiology which is proving to be really helpful as well. Since starting, I've recommended Suna to so many people. They have lots of sessions every day so there's always a time that works. I look forward to every session. In fact I had to take a week off recently for work and really missed it, and I never thought I'd feel like that about exercise. I'm stronger, more toned and most importantly I'm just way more aware of my posture and what I need to do to avoid further injury. Don't hesitate!"
- Claire

"Suna's staff are just fantastic, incredibly enthusiastic and professional and make the classes fun and enjoyable. Suna also have a large number of classes, including weekends, which means there's always a class available. This is a wonderful studio and I highly recommend."
- Fiona

Leighton Smith & Carolyn Leaney
"We absolutely love coming here! I started here with a very bad lower back and hardly have a problem any more now. We love Susie and all the team at Suna Pilates. They just feel like our family, and each time we come in to the studio tired, and walk out refreshed. We absolutely love Suna Pilates!"

"I love how the workouts are designed according to the seasons, which makes me feel more in tune with my body. The workouts are strong and energising yet relaxing, I go several times a week and each class is different, there is never any monotony. The atmosphere is very friendly and peaceful, the instructors are all lovely and professional. The studio is also very clean and sanitised. I couldn't recommend Suna enough!"
- Susan Wood

"Suna provides a fantastic, friendly, enthusiastic, well trained team of instructors. I start my day (well 5 days a week!) with a morning reformer class which sets me up for the day ahead. Suna has changed my life for the better!"
- Nancy

"Being in our seventies my husband and I find the core strength we maintain with Suna Pilates crucial to keeping our ageing bods fit and coping well with the inevitable arthritis and aches and pains!"
- Sue

Kirsten Taylor, Director of SleepDrops
"I run a busy company and am a single Mum. One thing that was missing from my life was the ability to exercise – I was so lucky I came across Suna Pilates; it's a fantastic way to start the day with a huge energy boost and I can totally tell the difference between the days that I do Pilates, and the days that I don't!"

"Great people, awesome. Commitment to every client - and with my commitment to turn up, it is a process that will seriously change your wellbeing."
- Mark

"I only joined Suna Pilates a few months ago, but wow, I am hooked, and wish I found it years ago! As an early childhood teacher and mother of three, I'm constantly on the move. Suna Pilates has made me stronger, more balanced, more aware of how my body functions and moves and given me the opportunity to focus on me. The staff are all so friendly and motivating, give them a call, you really won't regret it."
- Wendy

"After 10 years and counting with Suna it's fair to say I am addicted to Pilates. Their workouts are responsive, challenging and super functional. They have helped me bounce back after two pregnancies and the classes provide precious "me time" each week. Thanks team!"
- Holly

"Such friendly environment, I love the simplicity in their teaching, not overwhelming and suits every level of fitness. It is cleans and hygiene is properly managed. I feel great coming out of a class every single time!"
- Ulala

"I have been a member for 5 years. I love the workouts and Suna can personalise your workouts for your specific needs. I had a sore back for years and I no longer get back pain due to Pilates. They also have a focus on overall wellness which I love."
- Katie

"Great place to train and rehab from those niggles in life. Trainers are friendly and knowledgeable and everybody there is willing to help."
- Brent

"An incredible team of Pilates Instructors plus so much more. Their caring nature in regards to individual health and well-being is more than I've ever received from any gym type club. !"
- Angela Tamatoa

"Hi, just a note of thanks for the most excellent Pilates Fit classes – my trainer is so very onto it. She leads a darn good workout; very clear instructions and well in time so that you know how to position yourself for the next exercise as soon as you're rolling out of the last one; she gives excellent personal care and adjustment to every person so that you feel really safe because you know that if you're doing an exercise wrongly without that intention, she will put you gently right. …and due to all of this, the class is up before you know it! So please give her a big congrats on her excellent work performance. Thanks heaps!"
- Jenny Trolove

"I love my time at Suna Pilates, working out out to strengthen my body is no longer a chore but an enjoyment. I feel supported and encouraged by the amazing Suna Trainers. if you are stuck in your training or want a place that can help you with functional movement then this is your place."
- Bahareh Ajdani

"I have always hated exercise, but know that I need to do it to keep my weight in check. I joined many gyms in the past but never felt comfortable in them and have never used them, ending my membership as soon as I could.
Suna Pilates is the only form of exercise that I have done that I enjoy. Not only do I know I've got a good work out, but I go home feeling relaxed and refreshed, which is very unusual with my job. Because I enjoy it and I am getting results and twice a week has been really easy to work into my life, before I just made excuses!"
- Sarah Davis 

"Such an awesome place! Highly recommend - From someone who used to be REALLY active then a few serious injuries made me take a back seat and its been a long painful and frustrating road physically and mentally not being as fit as I feel I should be. Finally taking steps to getting strong again - 8 weeks in at Suna and I am feeling great. Everyone at Suna has been so friendly, helpful, knowledgeable and passionate about what they do - it's really a great space!"
- Holly

"Suna Pilates is just what the doctor ordered. The instructors' expertise, friendliness and professionalism, the location/parking, convenient class times and affordability. Pilates is the perfect exercise for toning up for all ages (and abilities) and my asthma is gone."
- Suzanne Devereux

"My first pregnancy was hard, so before trying for my second baby I was determined to get myself into shape. My husband had been doing Suna Pilates as part of his training leading up to his All Black campaigns and encouraged me to give it a go.
As soon as I started I loved it. My body immediately felt better. My posture improved amazingly and that helped me get rid of my neck and back tension. I did Suna Pilates all through my second pregnancy and had a much healthier pregnancy, with more energy."
- Juanita Meews

"I have completed my reformer class trial over the last two weeks and just wanted to say how great I think you are. It has been challenging in such a good way, and I feel new muscles firing that I haven't been able to do on my own in other exercise groups, ever! I wanted to say as well, that I'm so blown away with how safe you have made me feel getting back into exercise after surgery and I have noticed how much care you all put into each person in the group classes ensuring this. It's amazing. I'm grateful I was recommended to you and look forward to my journey with you."
- Carolyn

"I have really loved attending Pilates classes here, and am sad to be leaving - it's going to be a bit of a challenge to find somewhere new to match the experience I had at Suna Pilates! Great workouts, great trainers, and I lost about 8kg during the year I was a member."
- Rachel Shaw

"After just six Pilates sessions at Suna my injured knee is stronger, and I can feel the improvement in my fitness level. I've reduced the time to mow our huge lawns by 25% - Suna sure gets you moving!"
- Terry
Personal Training & Rehab reviews
 


"I get so much more out of a Suna PT session than from a personal trainer workout at the gym; and I know it is because I am exercising in the correct posture for each exercise."
- Dale

"I was told it can take up to 2 years to fix frozen shoulder but through weekly sessions at Suna and a physio I am already seeing improvement. Suna has focused on exercises which target my shoulder area while always ensuring I am in correct posture. I am convinced that my Personal Training at Suna has played a major part in speeding up my recovery time."
- Sarah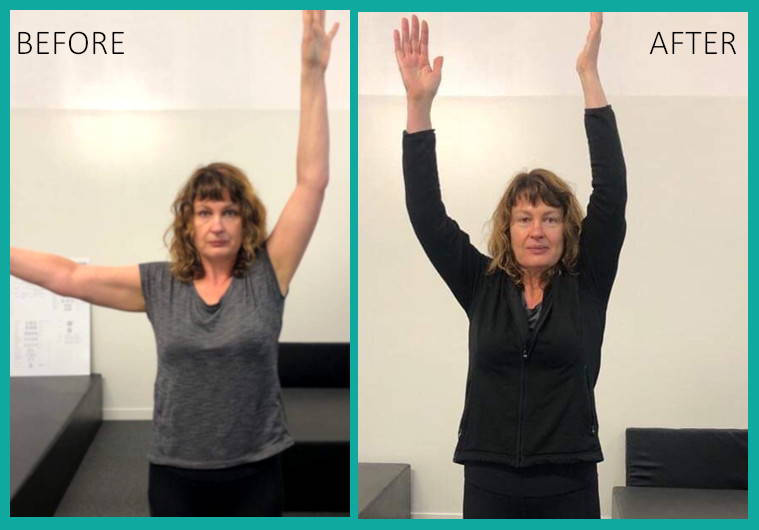 "The work you guys have done with my teenage son has been transformational! He didn't walk until he was nearly two and has always had fine motor issues.
He is educationally smart but always been last at sport and although he always gave it 100%, we could tell it was getting him down that he wasn't able to achieve better.
Thanks to you guys, and a little help with growing he is now achieving so much more at sport and now has a skip in his step, which is so wonderful for us to see!
He loves the PT classes at Pilates and even though he says it's hard, which is good it pushes him, and being with a trainer one to one is fantastic."

"Prior to starting Suna Pilates, I had injuries from playing rugby for nearly 30 years, including severe lower back pain and worn discs with ongoing pain, tight hamstrings and neck pain. The team at Suna listened to my specific needs and worked with me on a programme best suited to building core strength, flexibility, posture alignment and lean muscle. Their specific programming assisted in eliminating all my injuries within 6 months and has enabled me to live a better life; pain free. I highly recommend the Suna Team. This has been life changing for me and I am now a Suna member for Life."
- Lee
Before + After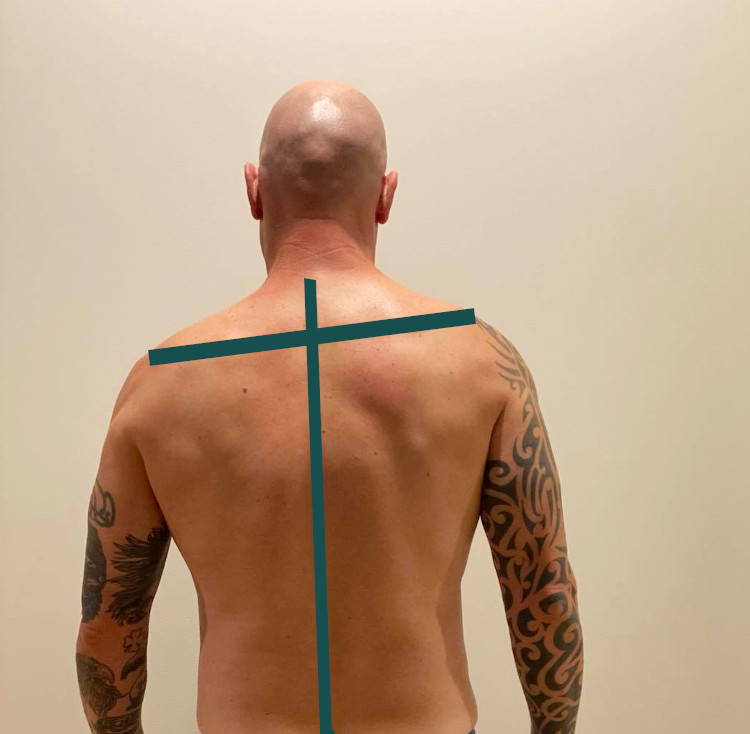 "A massive shout out to Susie and her professional team for all their patience and guidance in helping me become a wahine kaha. The fact I've been attending classes for over 15 years says it all. I wish you all health, happiness and continued success and hope to see you on my visits home to New Zealand."
- Nga mihi mahana, na Sheila

"I had Suna write a programme for me and I specifically wanted a 15 minute session that I could do every day. I feel I am prioritising life and not prioritising myself so I am dedicating 15 minutes to me every day. I stayed focused as it was only 15 minutes, I could see the areas I was insecure about disappear in a matter of weeks. I'm loving my little personalised workout that I can do in my own time as well as a full body class at Suna. Can't recommend it enough. They know what they are doing and how to make you feel better with specific movements."
- K

"Twelve years ago I went to Suna Pilates in excruciating back pain, desperate need of help to enable me to continue playing golf after collapsing following a swing midway through a round.
I will always remember the words of Susie Cleland who said to me straight off bat that first day at Suna Pilates, "Brendan, I've never seen a bad back that I haven't been able to fix." and with that she started on my back.  
12 years later I'm still playing golf 2-3 times a week - thanks to Susie and her magnificently skilled team of trainers. Those guys and girls know your body back to front. There is no ache or pain they cannot fix."
- Brendan Telfer

"My first impression of Suna Pilates was that I was getting a really good massage from the inside with my trainer gently manipulating me into it. I felt very stretched and well at the end of my first few sessions.
A few weeks later I have discovered stomach muscles I wish I had known about when I had my babies. I am sitting up straighter and tucking my stomach in without even realizing it and at the end of a days writing I no longer have the sore shoulders and lower back that I had come to expect over the years.
Oh, and my sessions no longer feel like a massage from the inside. I work so hard that more muscles than I knew existed keep re-introducing themselves. But it never feels like the full on, stressful, and sweaty work out that I have come to associate with gym sessions and the atmosphere is always peaceful and relaxing. I look forward to each session and always feel better when I leave."
- Wendy Nissen, Journalist & Author

"I am convinced the Suna Pilates and the Kinesiology sessions really helped me after my operation in both my mindset and recovery!"
- Jaqui

"Just had another one on one session today and am really feeling the benefits already. I have taken no pain killers for over a week which for me is "huge". I am so pleased to have eventually opened the door to doing something positive towards better posture and pain relief."
- Steve Granger

"Suna is like no where I've trained before - the actual workout is the best in the business, and the staff are wonderful and supportive. I'm so grateful I've found Suna, and am able to train using their methods. I will never do anything else. Thanks guys! x."
- Ginelle

"I am a very happy client! I first came to Suna Pilates as both my Chiropractor and personal trainer recommended your services particularly around improving my flexibility. I have had a long standing lower back problem but had been told it was due to aging and degeneration and not much could be done about it. I had resigned myself to living with discomfort and some pain. Since starting at Suna about 4 months ago I am amazed at how much my back has improved from regular Pilates sessions and I am feeling so much better with the added benefit of improved flexibility and overall fitness.
I was also introduced to Kinesiology (something I knew nothing about) at Suna and Susie the Kinesiology magician has fixed my acid reflux/coughing issue. Years ago my doctor put me onto a daily dose of Losec. I have now thrown away the Losec and through regular Kineselogy and some simple diet and eating changes recommended by Susie I am truly amazed I no longer suffer from acid reflux and no longer take medication.
The whole team at Suna Pilates are really caring, fun and welcoming and I just wanted to say a sincere thank you …. it has been a real life improving experience."
- Les Probert

"I love the Pilates Fit Mat classes, they are my absolute go-to! I have built strength not only in my body but my mind too. The Instructors are true professionals and are always there to support you when needed! I love my time at Suna, it's awesome!."
- Sam

"I've been going to Suna for over 10 years, starting because of a lower back problem that at times left me unable to walk. I've continued to keep going for all the other multiple benefits I receive. My posture has improved significantly. I've never been flexible but find I'm more flexible now than I was when younger. The Suna team are professional and take great care that the exercises are done correctly, while still managing to keep it fresh week after week! I can't recommend them highly enough."
- Gail

"Friendly and positively welcoming. Suna Pilates are a family of experienced and professional instructors, always making me feel like my mind and body always matters. My body strength and mental ability is so much stronger now, I love my new confidence. Thanks Team!"
- Kim

"I love this place! Since starting at Suna Pilates I am stronger and fitter than I have ever been."
- Marion

"This studio cares about your wellbeing and keeps challenging you to push harder. The Instructors are friendly, skilled and practice what they preach. It is a community and after over 13 or so years I have not been disappointed. My asthma is gone and my muscle mass is up. Thanks team."
- Evelyn

"I fell in love with Suna Pilates when I joined over 12 years ago and I love it just the same today. I originally went with lower back pain, hoping that strengthening my core and improving my posture would help. It sure did! But not only that, I absolutely love the exercises, the variety, the constant progression and the always pleasant and dedicated team of instructors. Beside being effective in strengthening and toning, it also helps me to switch off the mind chatter through focusing on the movements that are matched to the breathing, like a meditation. Pilates is my body / mind / soul go-to!"
- Tanya Bandzova

"Great classes and wonderful instructors who really care."
- Jo

"To the fabulous team at Suna Pilates, I just wanted to thank you all for helping me both pre and post my knee operation over the past year. Not only is my knee feeling great, Suna Pilates has made a real difference to my overall strength, stability and endurance.
Although each of you bring your own personal style to the delivery of the session, you all have the same high professional standards and attention to detail, which is greatly appreciated. I have never felt that I have repeated a class, they are always slightly different which makes it interesting and challenging at the same time. Although my initial reason for joining Suna Pilates was for my knee, I have found that it has helped me enjoy my both cycling and tennis, ache and injury free. It has become part of my weekly lifestyle and I love it.
- Ellie Dunn

"Instructors at Suna exactly know what they are doing and what their clients want. My lower back pain (caused by a mixture of bad posture and pregnancy) has been slowly phasing out since I joined Suna. Also my ab muscle separation (aka Diastasis recti) gets better. Thanks team Suna. You guys are awesome. I hear the voice of 'belly button to spine', 'tuck in' whenever my posture gets bad!"
- Sardine

"After a long and incomplete recovery from a serious lower back fusion in 2014, I had become something of a 70+ woosy unfit XBoxing couch potato. Fortunately I was also a keen Leighton Smith fan and had listened to his enthusiastically positive adverts about Suna Pilates for quite a while. Eventually I actually heard what he was saying - so I finally went along to an Pilates Intro in early 2018. Yay - It's not easy but it works! The rigorous and compassionate guidance of the extremely well informed Instructor Team (Eeeasy Vinnie, right?) has greatly improved my core strength, posture and energy levels. One of the many outcomes I now enjoy is my garden... I simply could not have lugged and placed the 60 x 60 cm garden pavers or do the necessary and frequent green thumbing without Suna Pilates. So; if you are the least bit interested in giving your body and motivation a treat, take yourself along to Suna to find out (from their great range of classes and timetables) what will work best for you. They really will take care of you - 'enjoy' the ride!"
- Ian

"I just would like to say ditch the gym and go for Suna Pilates! I obtained a flat tummy for the first time in my life. Staff are well trained and extremely friendly, and the classes are varied all the time. I have a good time there."
- Charmaine

"I initially joined to try and wean myself off the chiropractor, and now go once a month to him - my back is much better now after 5 years of Pilates. Now I feel it's about aging well and keeping limber and supple, and I am way ahead of some of my friends the same age fitness wise.
Suna Pilates makes me feel stronger and more energetic. In my mid fifties I've found that energy, strength and a feeling of well being are more important than anything else fitness wise.
I so enjoy the lessons and am very aware of the benefits of the lessons on my body. My strength and balance have improved in particular and I feel good after every lesson. You are doing a great job. Thank you."
Instructor training reviews
 


"I have gone from a stay at home mum of 5 to a Pilates Instructor, fully booked and helping people. I could have stayed and soaked up information forever... This course has changed my life!! Thank you so much for everything."
- Bobbie

"I worked at Suna in Auckland and then I moved to Queenstown and after doing a demo of one class with 3 people in it I got offered a job immediately."
- Ana

"I have been coming to Suna Pilates since 2003 and I keep coming back because I still haven't found anything that creates this much strength and tone in my body. I never get bored, the workouts are always changing... it is one of the most fun and fundamentally functional forms of exercise I have ever tried, and I love it!
Along the way I also trained as an Instructor with Suna and have taught Pilates around the world, working as a Pilates Instructor in Melbourne, Sydney and Los Angeles. The training I recieved at Suna stood me in good stead alongside world-class Pilates Trainers."
 

"It was an amazing weekend filled with fun and knowledge, Susie is an inspirational human being. I definitely loved it!"
- Andre

"I was thrilled with the training, fascinated, honestly! Susie is absolutely brilliant, my colleagues were so lovely and talented, and all the knowledge I've gained, there's no words actually to express how much I've loved it!"
- Camila

"I worked at Suna In New Zealand for four years before going home to Canada. The training I received was fantastic – I was offered a number of jobs at boutique studios when I returned home and now I'm looking at setting up my own Pilates Studio. I've looked into additional Pilates courses since I got home and none of them are of the standard of training I received at Suna. I've been teaching in Canada for the last 9 years, and I'm in great demand as a trainer."
- Lauren, Canada

"I'm English but lived in NZ for three years and trained with Suna Pilates to be a Pilates Instructor. When I went back to England to go to Medical School I easily got a part time job at the David Lloyd Fitness Centre – they asked me to take a class for them as a trial to see what I could do and as soon as I'd finished the class they offered me a job."
- Luke, UK

"This Mat Course was great - informative and in-depth. There was continual engagement so at no point did I feel disengaged from the group or from learning. Susie was happy to reiterate information and answer any challenges that arose at the time, and there was enough time for reflection, feedback and assisted prompting. The reviews were a great help in the small class. I loved the book work, I am a visual learner and this course assisted my learning needs. There was also good tutor feedback, and question and answer time was useful.
I really enjoyed the hands-on learning, any readjustments were offered clearly to enable deeper understanding. Meeting your instructors and seeing the team at work is an asset as you get to see the format you are working with in action. Will be back for more, thanks so much."
- Christine

"Being a Triathlon Coach I am always looking for ways to improve my athletes performance and one of the key areas most of them need to work on is core strength, flexibility and functional movements. Being a Suna member for many years and knowing the principles of Pilates I jumped at the opportunity to attend the Mat Instructor Course. The three day course exceeded my expectations. I came away from with confidence to be able to use the information with my clients. The course is a starting point for anyone wanting to learn about the body and how we can make people's lives more enriched by moving more freely, being injury/pain free, becoming strong not just in the body but the mind as well. Suna's way of teaching was simple and easy to understand, I never felt out of my depth and would highly recommend anyone to do their courses."
- Sue Brewster, Triathalon Coach

"Susie has manipulated and loosened my stiff shoulder in my kinesiology sessions, providing incredible relief."
My kinesiology sessions with Susie have improved my gut health, relieving bloating and gas."
After kinesiology with Susie, my pain has gone, and my stress levels have reduced. I can move more easily, and I am motivated to exercise."
Our weekly Pilates class has made an incredible difference to my posture and core strength, and my lower back pain has completely disappeared since I began attending."
The Pilates class is fun but ensures you get a full workout in a relatively short space of time."
Pilates has improved my posture and has made me more aware of how I am sitting/standing/walking."
Pilates has strengthened my core and helped my lower back."
- Northbridge

"Suna Pilates is a great place to work out. I am a member for several years and attend a Suna Fit class three times weekly. The trainers are experienced and fun and they are structuring the exercises for every fitness level. There is always a challenge if you want it but it is also a very safe way of exercising. As GP my work is mainly sedentary and I benefit from my good core strength in having a better posture and less back pain. I would definitely recommend this studio."
- Antje

"I love having Suna Pilates in my life. After a class I feel so relaxed and cared for. It is good for the mind and the body. The instructors are respectful and knowledgeable. You will find all your little niggles will disappear and you'll become stronger in body and mind."
- Susie

"You guys are truly amazing. I've never met an exercise club that cares so much about people's well-being."
- Angela

"You could not ask for more from this amazing team. They are exceptional Pilates instructors, they look after your health and well-being and go out of their way to create a welcoming environment. It is the best vibe from the moment you step in the door!"
- Sayuri

"I've been a member for 5 years and I still love coming to Suna. Great instructors who personalise workouts for you to help you recover from injuries. I've recovered from 2 shoulder injuries by using Pilates. Highly recommend."
- Katie

"In the short time I have been at Suna I have noticed a considerable difference, from the way I carry myself to toning and muscle memory. I was impressed on my first day when class members spoke very highly of Suna, all had been long standing customers of 10+ years and some of which travelled vast distances to come. Unlike gyms where you are a number, Suna treats every person respectfully and continually corrects technique with that same care so you feel special. The staff and follow-up are incredible and you can't fault the customer service. They even provide added value with healthy living tips regularly and online access to resources.
The obstacles I contemplated prior to joining quickly disappeared; parking is never a problem, location easy to get to, traffic not an issue, the booking system and use of technology is reliable and efficient, enough room for everyone in class, reliable and many classes to suit your schedule. Overall very impressive and I am thoroughly enjoying my consistent 4 days per week commitment to Suna and looking forward to a long mutually beneficial relationship going forward."
- Maree Herman

"I come out of every Suna Pilates session energised and feeling positive. Today's instructor was so good and gave great feedback and I left Suna feeling fabulous."
- Pip

"Excellent range of classes and great Instructors. Suna always makes me feel full of energy. I highly recommended to all age groups."
- Kami Hye Seungryu

"Absolutely amazing. Builds fitness, increases strength, boosts energy and reshapes your body. Safe and effective for all ages and levels of fitness."
- Louise

"I have been going to Suna Pilates for about 6 months now and it has been the best decision I have ever made for my fitness. I do the SunaForm classes and love it! Classes are small and the trainers are all very skilled and knowledgeable you feel like you have a personal trainer. Exercises are constantly changing so there is no time to get bored. The changes in my body have been fantastic. My core is so much stronger, my stomach tighter and my legs more toned. Over-all a huge difference, which my husband has noticed.
The staff are all friendly and very helpful, it's a great environment to be training in. Pilates is something I recommend for any person it is so worthwhile giving it a go."
- Natasha

"I love Suna Pilates! It is the best place to exercise, especially if you care about looking after your body and not just going through the motions. Thanks to Susie's philosophy of looking after the whole body, the trainers at Suna take the time to get to know you and your body (they will do their best to help you and/or point you in the direction of someone to aid your healing should you need it!). I've been coming to Suna for over 10 years and during that time my body has become so much stronger & in the process changed for the better. Thank you so much for all your help & advice over the years Susie. And thanks to all the great trainers who look after us so well each day! You are appreciated."
- Taryn Leonard

"I knew I needed to start looking after my health, but because of various injuries over the years I wasn't sure what would work for me. After doing two SunaForm classes I was hooked. The exercises focus on core stability and the instructors are with you every step of the way to correct your posture or give you alternatives if an exercise is aggravating an injury. The 45 min classes have you in and out in under an hour, the staff are fantastic and best of all I have seen immediate results which is incredibly motivating and rewarding. Suna Pilates I know you and I will be friends for a long time."
- Rose

"My daughter Georgia was 14 when she first started doing Suna Pilates. I was concerned that her body was becoming unbalanced because of all of the competitive gymnastics she was doing and this was causing back problems.
In a very short time Suna Pilates built her core strength and taught her core initiation, putting an end to her back problems and teaching her how to use her body properly. Not only has the back pain gone, but she is also doing much better in competitions. She loves Suna!"
- Susan Boyle

"I started at Suna four years ago when I was 62 and it wouldn't be an exaggeration to say that not only has it changed my body, but it has changed my life. I suffered from both Osteoporosis and arthritis. Pain was the norm for me and even walking some days was difficult. The doctors recommended exercise, but I hadn't found any that I could do until I started Suna Pilates.
Four years on I am stronger, straighter and pain free. Pilates has given me a new lease of life, so much so that I want to help other people like me and I have trained to be a trainer and am going to focus on older people with the same types of problems that I had."
- Jan Cole

"I have been to a number of Pilates studios and enjoyed my experiences with them, but I was blown away with my "Suna" Pilates experience. As soon as I stepped in the door you know you are getting a different experience. The premises are wonderful, with really well thought out spaces – so you never feel claustrophobic. The trainers are all without exception real professionals. I was always a little nervous using different trainers, because you are unsure whether they are going to give you as great a work out as the one before them. Not a problem at Suna Pilates. I have now had about 6 different trainers, and they are all fantastic and really 'know their stuff', and more importantly give the impression that they all love what they do, which is infectious. My pilates has improved in leaps and bounds since joining them, and I cannot rate them highly enough."
- Sue Collins