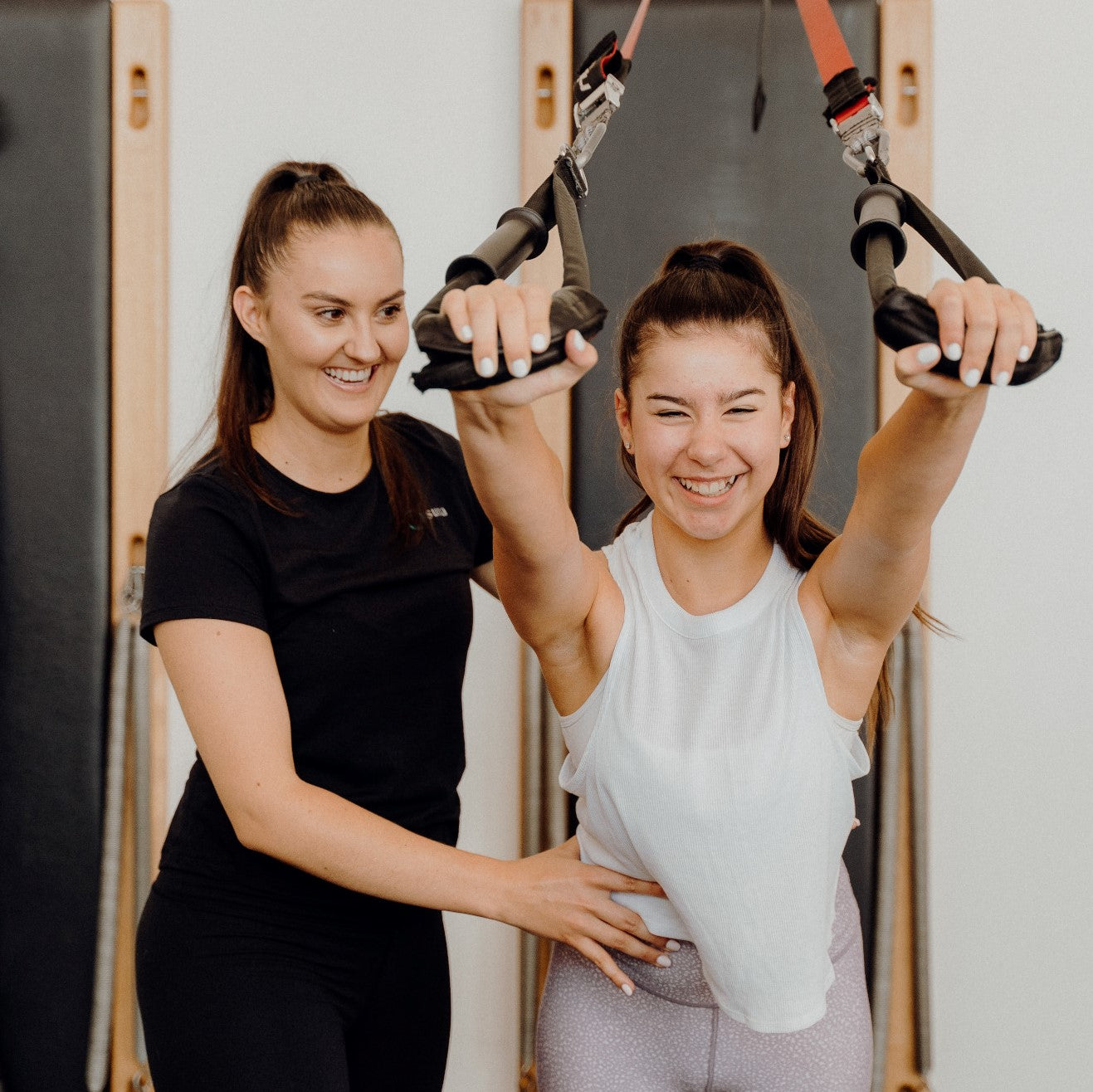 Personal Training for Juniors
| | |
| --- | --- |
| Personal Training for Juniors x 1 | $70 |
| Personal Training for Juniors x 5 | $335 |
| Personal Training for Juniors x 10 | $670 |
Select "Sign Up" to buy a multi-session pass or "Make a Booking" to buy a single session, or call 09 489 1978.
These 45-minute Pilates personal training sessions are ideal for older children and teens, with a focus on their needs and growing bodies. Pilates is incredible for building great posture, body awareness, and general fitness. You can choose in studio or online training sessions via Zoom.
First time at Suna Pilates?
We begin with a postural analysis and assessment of any injuries and tensions. Your children can learn the key principles of Pilates, how they relate to their bodies, and how to incorporate them into everyday life for a fit, well body. 
In a Suna Pilates Junior personal training session, we can:
Strengthen great posture habits
Work on mind body co-ordination 
Gain confidence and competence in exercise
Rehabilitate injury, pain or specific muscular weaknesses
Use muscle testing to reveal underlying issues, as well as identifying groups of muscles that are not working well, or are working too much! 
Want help? You can call 09 489 1978 and we can set you up now.
See Terms and Conditions.